A MESSAGE FROM NATHAN BLAKE, VICE CHAIR,
ON BEHALF OF IT'S MY SHOUT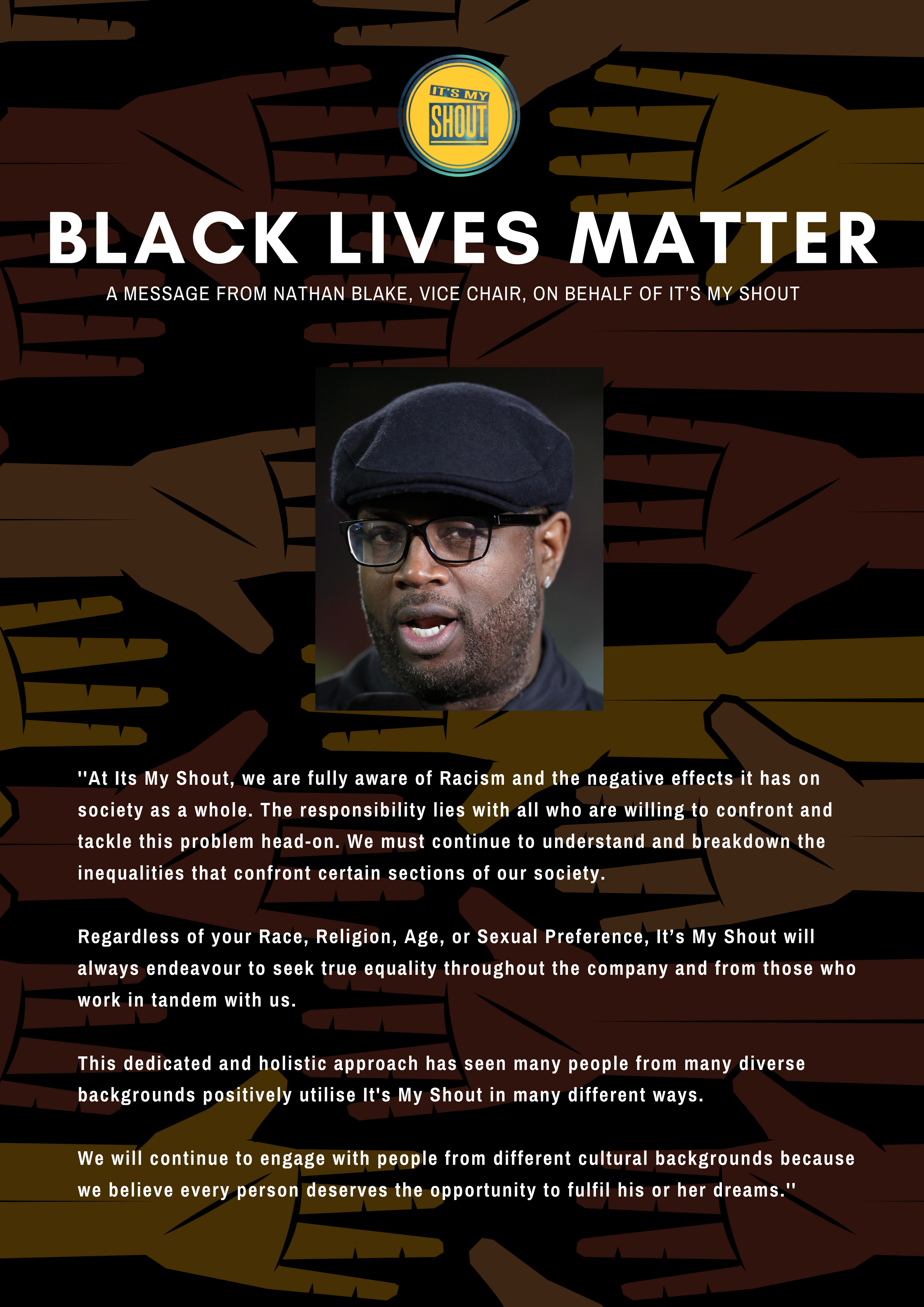 "At Its My Shout, we are fully aware of Racism and the negative effects it has on society as a whole. The responsibility lies with all who are willing to confront and tackle this problem head-on. We must continue to understand and breakdown the inequalities that confront certain sections of our society.
Regardless of your Race, Religion, Age, or Sexual Preference, It's My Shout will always endeavour to seek true equality throughout the company and from those who work in tandem with us.
This dedicated and holistic approach has seen many people from many diverse backgrounds positively utilise It's My Shout in many different ways.
We will continue to engage with people from different cultural backgrounds because we believe every person deserves the opportunity to fulfil his or her dreams."
---
🎬🎉CONGRATULATIONS – LLONGYFARCHIADAU!🎉🎬
We are proud to announce this year's It's My Shout Scriptwriters and their work, which will be produced into 8 short films for BBC Wales and S4C later in the year! Congratulations to you all!
Thank you to everyone who submitted their script pitches to us for 2020! We recieved over 400 fantastic submissions, making it one of our biggest years yet!
Rydym yn falch o gyhoeddi enwau awduron llwyddiannus It's My Shout eleni. Bydd eu gwaith yn cael ei gynhyrchu'n 8 ffilm fer ar gyfer y BBC ac S4C yn hwyrach yn y flwyddyn. Llongyfarchiadau i chi i gyd.
Diolch i bawb a gyflwynodd eu syniadau ar gyfer sgript i ni ar gyfer 2020. Cawsom dros 400 o syniadau gwych, sydd yn golygu bod eleni yn un o'n blynyddoedd mwyaf llwyddiannus eto!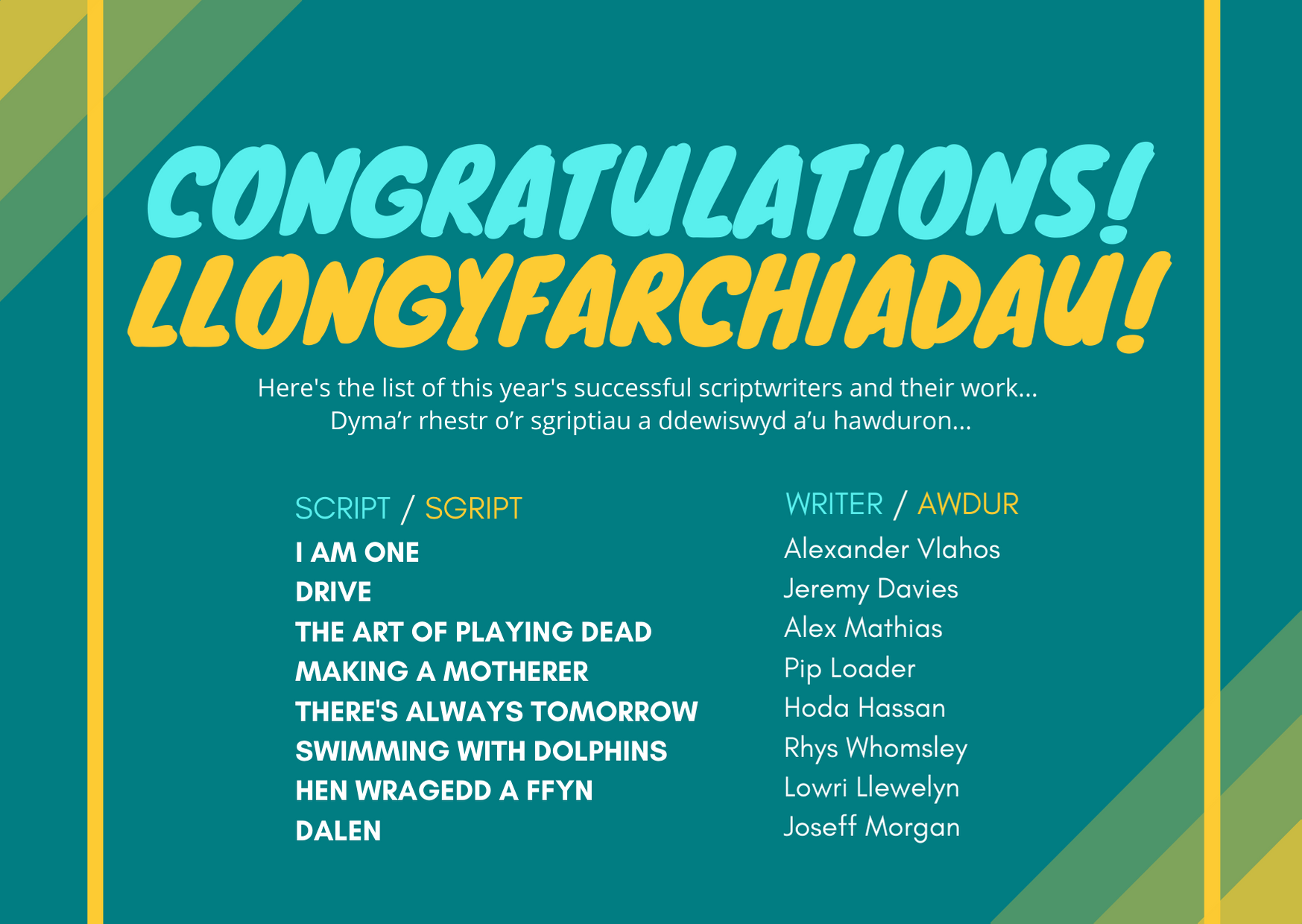 ---
---
🎬🎉CARMARTHEN BAY FILM FESTIVAL SELECTION 🎉🎬
It's My Shout have received the wonderful news that 'Overs', one of last year's films, has been officially selected into the Carmarthen Bay Film Festival!
🎉Congratulations to all involved in the making of this wonderful film!🎉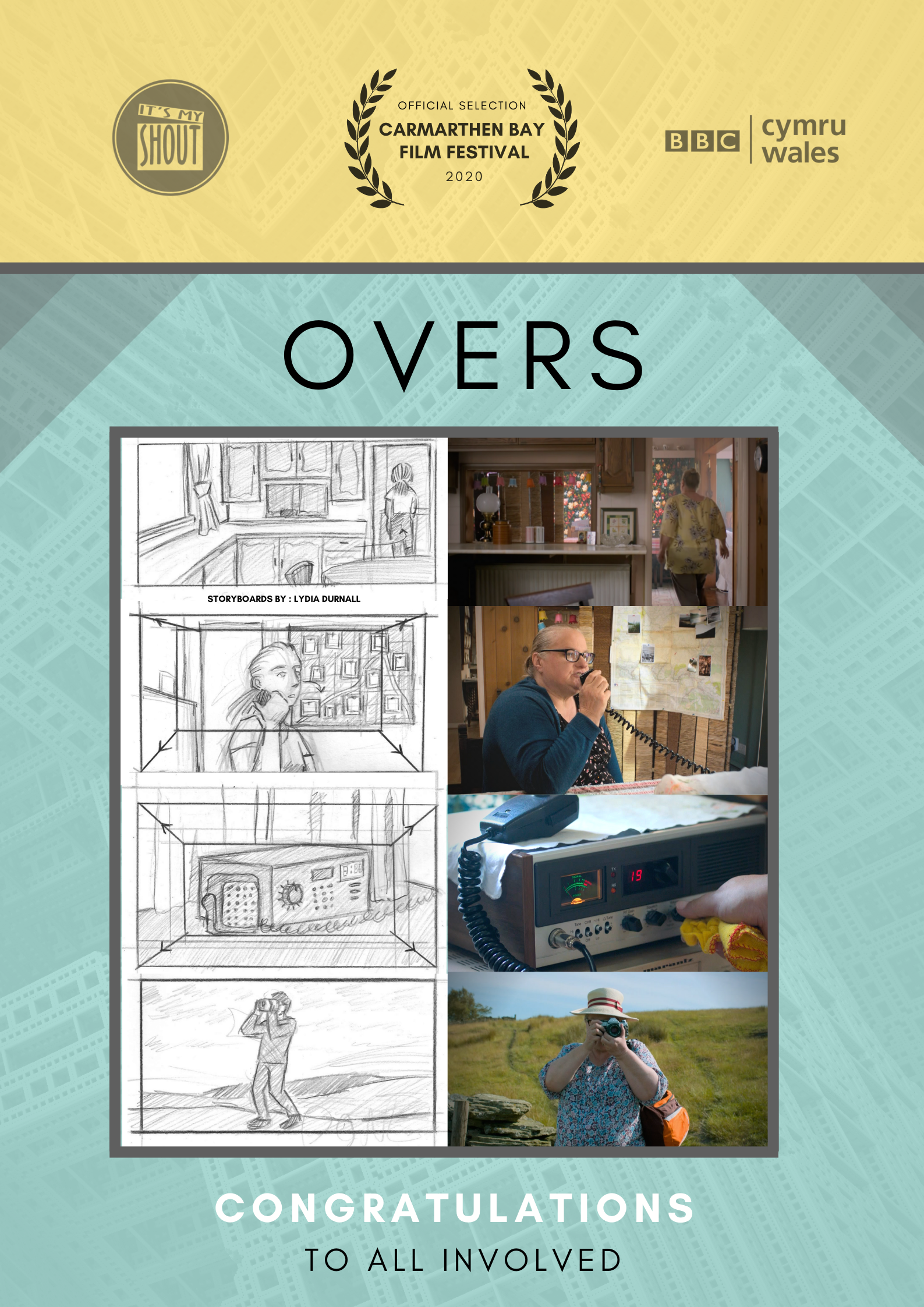 ---
It's My Shout Award
Winners 2019
---
Reflecting with our Partnerships….